A lot of things can be modified in 5 years: that is how long your certificate of documentation (CoD) is valid for if you are USCG-registered and your vessel is used for recreational purposes. If the boat you operate is commercial, you need to renew the CoD yearly. One of the situations that can vary in those periods is the place where we live, and if that is your case you would need a US Coast Guard Vessel Documentation Change of Address to be able to switch it, as it is your duty to inform the guvernamental administration of any modifications they have to make on your license with them. Let us show you some of the basic features you will need to gather as well as how to complete the form CG 1258-B.
Considerations to Take into Account for the Change of Address Form
When our customers ask us about the subjects, our recommendation is always the same: before you leave your former home, make sure you have gathered all the required paperwork, if you want to complete the Coast Guard Vessel Documentation Change of Address adequately. That document can be found on the National Vessel Documentation Center (NVDC).
Keep in mind that only the managing owner of a vessel can authorize a change of address. If an agent is working on behalf of a managing owner, an authorization letter must be included. A new physical address is of course required for the managing owner. You will be asked for both your old and new address along with the vessel name, official number and, of course, authorized signature. Once this has been completed, you can then send it to the US Coast Guard offices via regular post.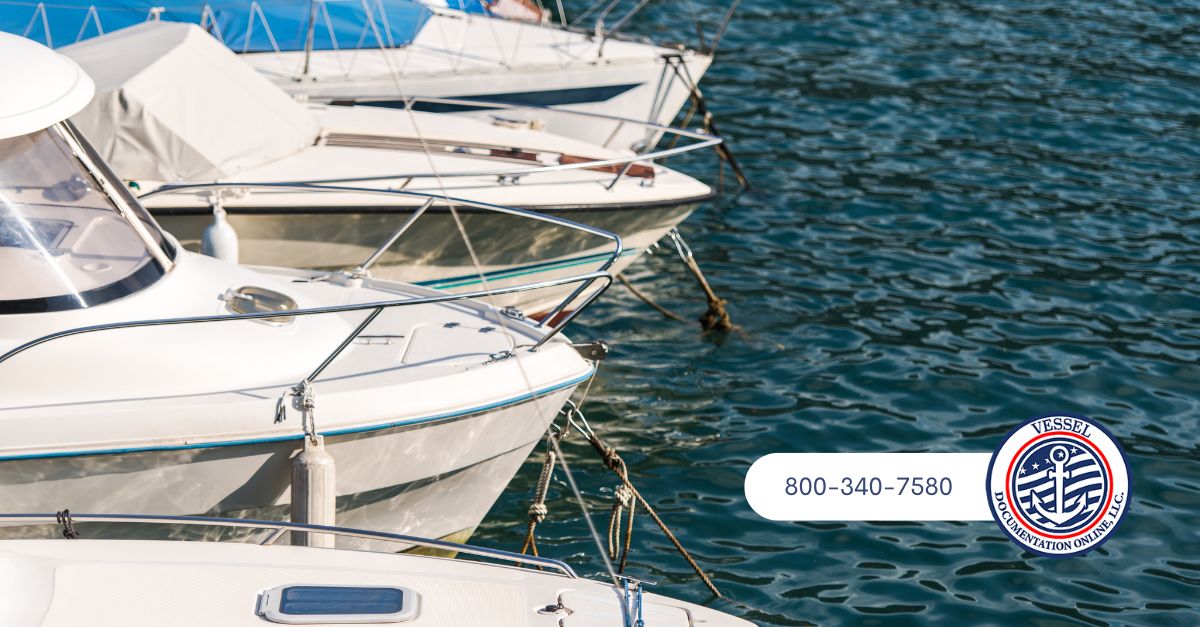 Vessel Documentation Online LLC Can Assist you With your Boating Paperwork
We know, however, that processing the US Coast Guard Vessel Documentation Change of Address in person can be a bit of a pain in the neck. Fortunately for you, we have got you covered. Vessel Documentation Online, is a third party agency that allows you to get any type of boat paperwork electronically. At the left side of our site, you can check what are the different applications we can help you on. The fourth of them, starting from the top, is the change of address.
After you select that alternative, you will be redirected to our ssl-encrypted platform. The encryption of our site, prevents hackers from accessing our site, so you can rest assured that your details will be kept confidential. During the application, you will be asked for vessel name and official number. Once you have finished with the information about the boat, you will be asked for some information about yourself, like the new address and if it is going to be the same as the mailing address.
If you want to know any more information about this documentation, or any other type of boating paperwork, do not hesitate to contact us. Our friendly and experienced staff will be happy to assist you with all of your doubts.