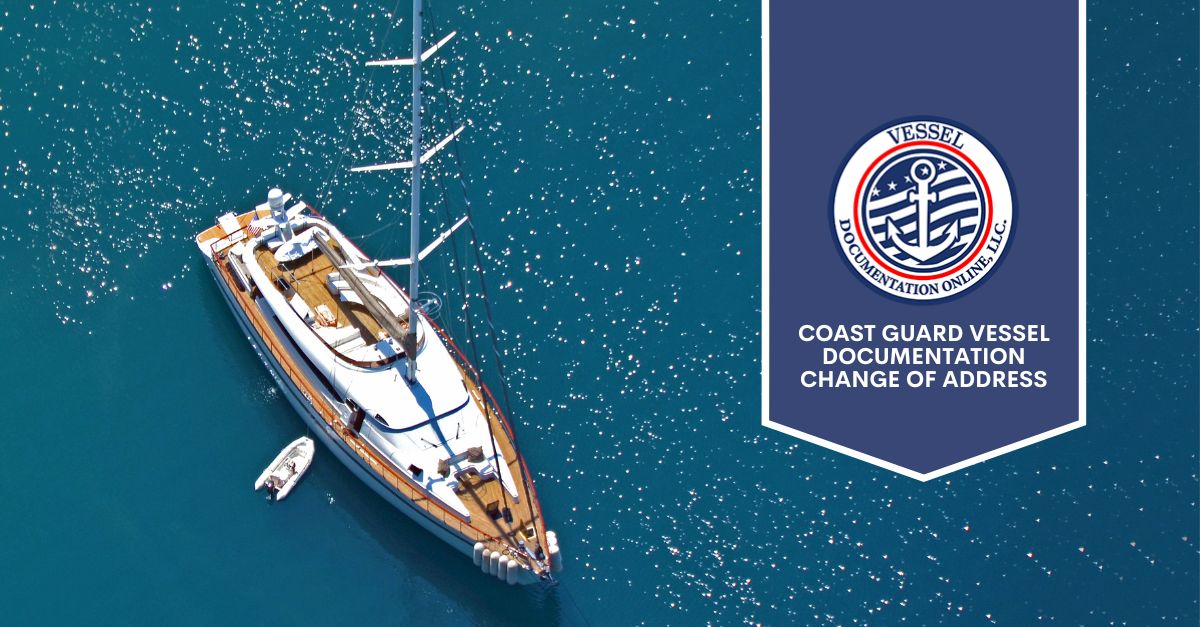 If you are the owner of a boat also used by the Coast Guard, then the Coast Guard may have notified you of a change of address for the vessel documentation. This USCG change of address for the vessel documentation notification was sent out because the previous address was no longer valid. It is now required that all submissions be sent to the new address, so please ensure that your mailing information is updated as soon as humanly possible. Did you know that the U.S Vessel Documentation Center allows you to handle the changing of your address through their website? Once there, you'll discover further details not just about the new location but also about the other modifications. Here are some suggestions on how to go about doing it:
Make Sure Your Paperwork Is in Order
You may alter your address at any time by submitting an online request with the U.S Vessel Documentation Center, provided that you have all of the necessary paperwork. Check that your paperwork is accurate and up to date before moving ahead. You will require a copy of every document about your vessel (including your title, certificate of number, or enrollment), in addition to any endorsements or attachments that may apply to the situation (such as a recent survey or inspection). For the form to be deemed current, it must be signed and dated by an authorized authority within sixty days of the modification's request date. Send it through fax or regular mail to the address shown on the USCG change of address for the vessel documentation Form.
Gather Your Proof of Residency
You will be required to provide the paperwork that proves your residence electronically. Taking a photo of your documentation and attaching it to an email sent to the U.S Vessel Documentation Center is the most effective method for achieving this goal. This will consist of one or two copies of your most recent driver's license and state identification card and a copy of a utility bill (phone, electric, gas, or water) with your name and address printed on it. If there is someone else who lives at your residence besides you and you want to include them in the process of changing your address, have them with their proof of residency and make sure that they sign the form as well. If no one else lives at your residence besides you, then you do not need to include them.
Have Your Credit Or Debit Card Ready
When you submit your request to modify your address online, you will be asked for some basic information about your vessels, such as their name and official number. After completing this section, you can skip ahead to the part of the form that asks for your new address. On the next page, you will be asked for further information on your vessel, such as its length, draft, the year it was built, and whether or not it is a recreational or commercial vessel. The confirmation of your payment will be requested on the last page of the form, which will also provide you with a one-of-a-kind code and detailed instructions on making your payment. After verifying that the code is accurate, go to the next page, select "Pay Now," and then follow the instructions on that page. Your debit or credit card is all that is required of you.
Follow Up with The Coast Guard After Submitting Your Application
After submitting your application to the Coast Guard, follow up with them. The owners of ships have the choice of either having their mail forwarded to the post office in their hometown or maintaining the previous address. If you decide to continue using your last address, you will need to ensure that you seek a new Certificate of Documentation that contains the new address. If you do not file an Application for a Certificate of Documentation (CG-1213) and submit it with the correct fees and papers, your certificate will not be awarded. If you file an Application for Certificate of Documentation (CG-1213), you must submit it with the appropriate fees.
Be Prepared for Glitches During the USCG Change of Address for The Vessel Documentation Process
Setting aside time before attempting to go through the USCG change of address for the vessel documentation form will help you feel less frustrated if anything goes wrong. However, mistakes are impossible to prevent entirely. You may want to arrange some time in the evening so that if there is a problem with the form or your computer, it will not interfere with other things that you have scheduled for the day you need to get done. Before you begin putting information into the form, ensure everything is in order and check that there aren't any confusing sections. According to cornell.edu, the form is relatively easy to understand, although there are some challenging aspects.
If you're in the process of moving and you've been issued a Coast Guard Vessel Documentation, you'll need to fill out a Change of Address form. You'll need to contact the Contact U.S. Vessel Documentation Center at (800) 340-7580 for more.