If you are the owner of a boat with a U.S. Coast Guard license, then you know that your license must be renewed regularly. Regrettably, renewing your license may be fraught with ambiguity and difficulty. But there's no need to worry since we're here to assist you! In this article, we will walk you through the processes necessary to renew your license issued by the U.S. Coast Guard. In addition, we will provide some advice on how to make the process go as smoothly and without as much anxiety as is humanly possible. Did you know your U.S. Coast Guard granted license expires after five years? The following are some helpful hints that will make the renewal process go more quickly and easily.
Make Sure You Have All of Your Paperwork in Order
You must provide your complete personal details, including your SSN and birth date, when you renew your U.S. Coast Guard license. You should also bring documentation proving your citizenship in the United States; if you don't have a birth certificate, you should apply for one without delay. You need to provide two kinds of identification (a driver's license and a passport or military I.D. is also acceptable).
At least one form of identification you provide will be checked for validity by the coast guard office, so be sure it has an expiry date. If you were born in a country other than the United States, please bring your citizenship documents; if you were born in the United States or a U.S. territory, please bring a copy of your birth certificate from the U.S. Vessel Documentation Center. Once everything has been received in the mail, the renewal procedure may take roughly two to three weeks, so plan!
Complete the Appropriate Application Form
The United States Coast Guard has made it simpler to submit the correct license application for your requirements by providing a unified online application for all boating-related requirements. Complete the form, and then either send in a single payment that covers the renewal of all of your licenses or send in separate payments if you need to renew a single license category.
It is essential to carefully complete the forms to prevent inconveniences such as submitting the forms later due to minor errors such as misspellings or leaving fields blank. If you are in the process of renewing many licenses at once, you should verify that they are all due on the same day. This will allow you to prepare in advance and prevent unpleasant surprises from occurring in the mail or when preparing for a trip.
Complete and Mail in Your Application
Putting in your application to get your U.S. Coast Guard license renewed is a relatively straightforward process. Your existing license and proof of citizenship, such as a birth certificate or passport, will be included in the application package you must submit to the U.S. Coast Guard. This packet will contain everything you need to provide to the U.S. Coast Guard. You will be set to go so long as you send it in either before your present one expires or within ninety days after it has already expired.
Be sure to provide a copy of the letter titled "Notice of Disagreement" and a letter titled "Request for Reconsideration" if you already have such a letter. You are welcome to submit copies of any documents that support the reasons why you need the return of your license. If you were required to attend a class on alcohol awareness, for instance, you should provide a copy of the certificate you received upon completing the program.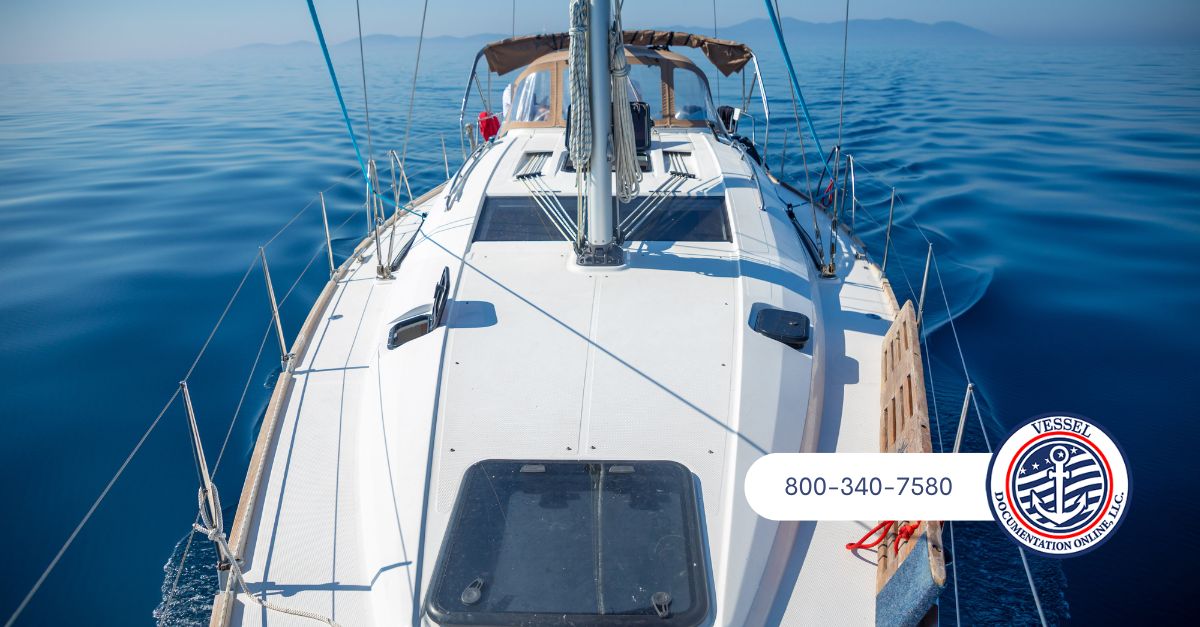 Wait For Your New U.S. Coast Guard License to Arrive In the Mail
Anyone who has ever tracked an item they were expecting in the mail can attest to the thrill of waiting for its arrival. The anticipation is already high when renewing your U.S. Coast Guard Merchant Marine license, but it increases exponentially when it finally arrives in the mail. This license allows you to do more than operate your ship; it also authorizes you to do tasks such as navigation and to go to international seas.
Getting your new license in the mail is the next step after renewing your old one. True, your new Merchant Marine license will arrive at your front door just like any other mail item. This license, however, may be obtained entirely without cost or examination by just sending in the necessary paperwork via the mail. Step two is to sign your name at the end of your Merchant Marine license page. You will find that there are many pages; please read them all.
If you want to renew your U.S. Coast Guard license, you first should contact the U.S. Vessel Documentation Center at (800) 340-7580 for more information about what documentation you need to get back on the water.