As the leaves fall, are you ready for one last summer ride on the water with your friends and family? Do you want to wring every last bit of summer fun out of the water? If you're like so many vessel owners, that's what autumnal boating is all about. There's nothing like seeing the leaves change from the water. Every single nautical mile is like its own classical painting. That said, you always want to be safe when you're on the water at any time of year. Our site focuses on USCG documentation, yes, but we always stress the importance of boating safely. 
Reminder: Boating in Autumn is Not the Same as Boating in the Summer 
If you're like so many of us who boat in the summer, you probably get used to certain landmarks to navigate by. Maybe you use the channel markers to know when to turn towards home. Perhaps you can recognize certain buoys that help guide you into port. Those landmarks, however, are ephemeral and artificial. Often, they might be removed by authorities once August ends. Even if you use landmarks on land, they could be harder to see earlier in the evening as night falls faster in Autumn. If you have charts, now is a great time to update them – that way, you'll always know where you're going on the water.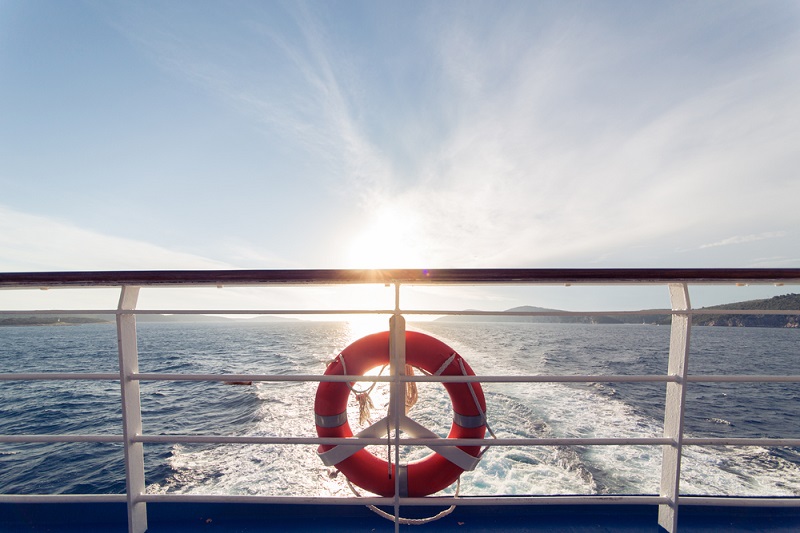 Checks to Make Before Night Falls 
Speaking of the night coming earlier and earlier in the fall, that's all the more reason to make sure your lights are working exactly as they should be. That means checking to see if your lights are in their best working order. Indeed, depending on how you spent your summer boating, this might be the first time that you've really relied on them. Something else you may need to rely on: emergency flares. They have expiration dates for a reason, so make sure that yours haven't expired. Yes, your phone has a flashlight, but you're going to want a real flashlight, too. That way, you'll be able to help folks on and off your vessel at night, give one to your spotter, and so much more. 
Gas, the Radio, and More 
Yes, it's always recommended that you make sure you've filled up on gas before you go out on the water. Again, in autumn, it's even more important, because the gas station on your body of water may not keep the same hours it did before. Something else: you can't go wrong with a VHF radio. Yes, your phone may be able to work on the water but a VHF radio always will. 
USCG Documentation for Fall, Winter, Spring, and Beyond 
The seasons may change, but our commitment to providing folks with USCG documentation never does. At our site, you can find all of the vessel documentation that you'll need throughout the year. Indeed, many of our clients fill out their forms during the winter months when they can't get on their vessels so they'll be ready when the weather changes. For more, click on our site.