There's a certain amount of fun and creativity involved with giving your boat a name. However, there are some rules that go along with USCG documented vessels and their moniker. Whether you're naming a brand new boat or renaming an existing boat, there are regulations that you must adhere to. Understanding these guidelines before you become attached to a certain name is important. Keep reading for the information you need. 
What is a USCG Documented Vessel?
Before getting to boat naming rules, it's a good idea to determine if your boat is a USCG documented vessel. Some watercraft are registered with the state and don't always have to follow the same rules. Those registered with the United States Coast Guard are done so at the federal level and have an official number, hailing port and vessel name (which you may have decided to change).
What Not to Name Your Boat
There are millions of choices when it comes to naming your boat, but there are some rules about what you can't name it. Stay away from names that are sexist, racist or contain foul language, including swear words. It's also a good idea to skip names that would embarrass others or cause any trouble to other boaters. Submitting an application with such names will likely result in having your paperwork rejected.
Tips for Choosing a Boat Name
The fun part about naming your boat is the opportunity to be creative and witty. Give it some thought so you choose a name you'll be happy with for years to come. Here are some tips to get you started:
Keep it short and simple – not only does the name need to fit on the exterior or the boat, but a concise choice is easier to relay in case of emergency. 

Pick something fun – puns and play on words are usually a good place to come up with a name. Inside jokes are another way to inspire the perfect boat name.

Honor loved ones – whether a person is living or has died, it's nice to honor someone who is important to you by naming your boat after them. Boats tend to have

female names

, so keep that in mind. 

Be creative – your boat name must be unique so get creative and come up with something that is completely original. There are several online databases you can consult if you need more inspiration and to rule out names that are already taken. 

Consider your personality, passion or occupation – these are great ways to come up with a fitting name for your boat. Anything you love can become a one of a kind boat name that tells others who you are. 
Rules for Naming a Boat
Here are the rules for naming your boat, as set forth by the USCG:
Letters must be of the Latin alphabet and numbers must be Roman or Arabic numerals
Cannot be longer than 33 characters
Your boat name must be visible on your boat, but there are no restrictions to font, color or type.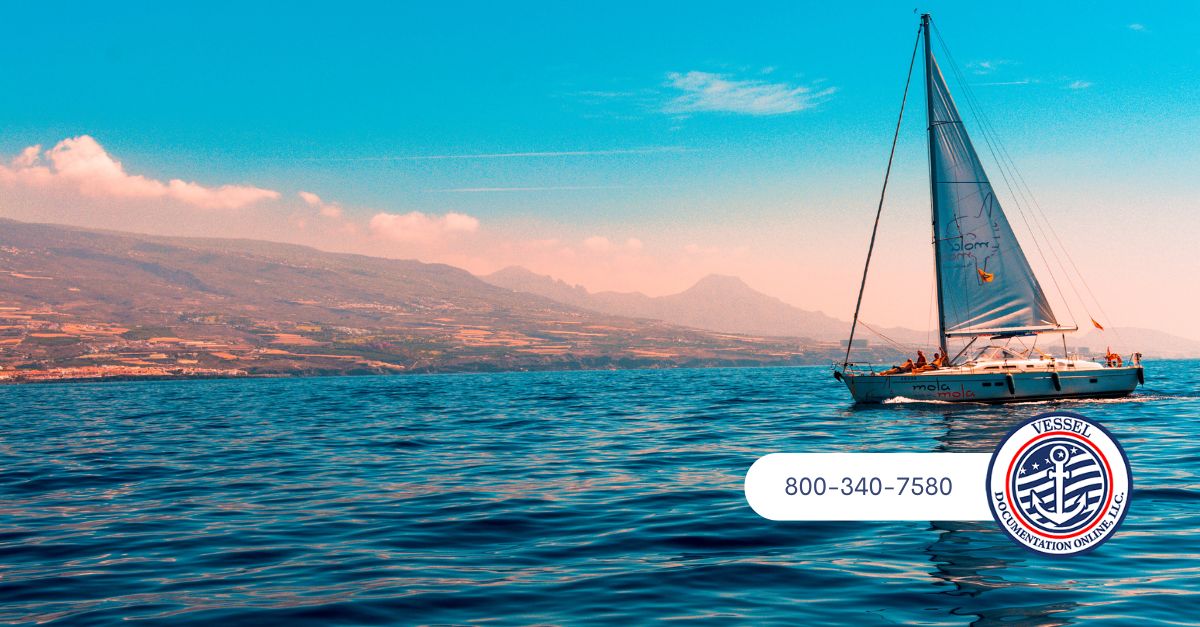 Do you need help facilitating the boat naming process for USCG documented vessels? You can rely on the Vessel Documentation Online.