Records submitted to the Coast Guard for a specific vessel are kept in a vessel abstract of title. However, claiming that it is the definitive history of titles isn't entirely correct either.
If a boat has previously been registered in a different nation or state, the abstract may not include all of the important dates and events that occurred.
An investment in the form of a vessel, boat, or yacht is a significant financial commitment that will need ongoing upkeep for the duration of your ownership.
Make sure you do your study before finalizing any agreement to guarantee that you make wise financial decisions with your money.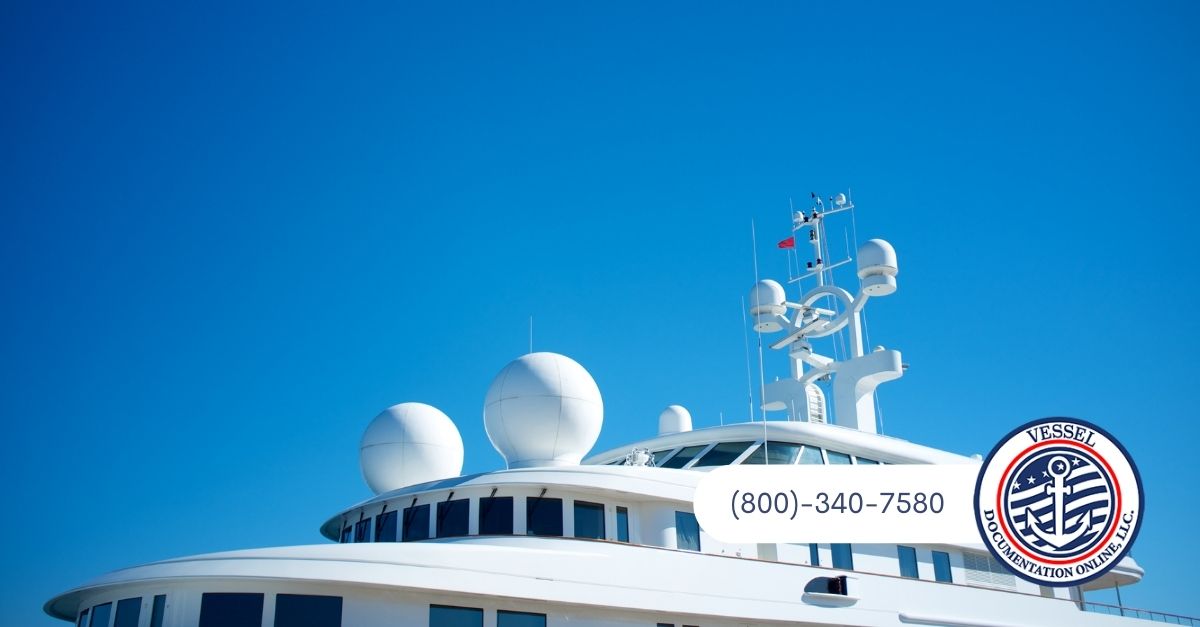 How may the Abstract of Title for a vessel be of assistance?
It's always wise to know all there is to know about the legalities of owning a yacht before making such a significant financial commitment.
Investing in illegal watercraft is a waste of time and money. You may use the abstract of title to learn more about the vessel's history and paperwork.
This abstract will also provide you with knowledge on any liens on the yacht that may impede your purchase or cause you trouble in the future.
You'll have to take care of any liens that have been put on the boat as soon as you have it in hand. The vessel's owner is forced to fork out thousands of dollars to remove liens in certain situations.
According to state.gov, you need to avoid purchasing any vessels associated with political controversy.
Where Does Getting An Abstract Come In?
Although abstracts of the title are easy to understand, you may wonder why you need one.
This information may be included in the abstract of title that you get when acquiring a new boat. Because of this, you may be held accountable for any existing liens associated with the boat before your purchase and were not paid off.
Don't spend too much money on a yacht; you know there may be financial or legal issues down the line.
To Whom Does The Coast Guard Provide A Certificate Of Registration?
The Coast Guard may only record a boat owned by a US citizen and has a gross weight of mainly 5 tons.
Regardless of their weight, boats longer than 25 feet are generally eligible for the paperwork.
Tenders and dinghies are smaller boats that do not qualify for the paperwork. A state-issued title is required for each vehicle.
The Coast Guard may record larger boats (those above 25 feet in length) at the federal level and with the appropriate state agency in the area.
Ships above 5 tons operating in US navigable waters or EEZ must be reported unless exempted by relevant federal and state legislation.
Is There A Difference Between A Vessel Traveling In Foreign Waters And One That Does Not?
It is crucial to note that most states only allow registered vessels to cruise on their waters for a particular time; nevertheless, each nation or state has its restrictions, so it is vital to verify the paperwork requirements before entering a state.
Once a boat has been recorded, it will be documented for the rest of its natural history. Thus, when this boat is transferred to a new owner, they are responsible for updating all of the vessel's paperwork information; nonetheless, its identification number does not change.
If he chooses, the owner may remove a vessel's USCG or state title, and the new boat owner will not be required to keep any records of the vessel's previous ownership.
What Is The Significance Of The Abstract Of The Title?
In order to make an informed decision about acquiring a boat, it is essential to be aware of all applicable legal requirements.
Time and money are wasted when they are invested in illegal boats. Using the Abstract of Title, you may learn more about the vessel's history and documentation.
When it comes to liens, this vessel abstract of title will also supply you with information on any liens on the yacht that may prevent you from purchasing the boat or cause you difficulty after purchase.
There may be issues with the boat after buying it if a lien is placed on it.
This might cost thousands of dollars for the owner of a shipping vessel to have their liens removed from their ship. As a result, be sure that you do not purchase a yacht that has a terrible reputation.
In conclusion, the Vessel Abstract of Title is an excellent place to start doing the necessary research when considering an investment in a boat or yacht. The next logical step is to head over to the U.S. Vessel Documentation Center or contact them with your needs and questions. And then double-check all of the information that you can verify on your own before signing any contract.