Is it on your wish list to own a boat? Do you want to sell your boat? If that's the case, this article is here to walk you through the steps and provide you with the information of what you'll need to sell your boat's vessel documentation.
When it comes to selling a boat, there are many considerations to keep in mind, from crafting an excellent boat listing complete with high-quality images and videos to select the most refined online platform and immediately responding to inquiries from prospective buyers.
 You'll be better prepared to complete a seamless sale of your yacht if you know precisely what documentation you'll need.
If you don't have all the necessary papers concerning your boat and its history, you may lose the trust of a prospective buyer when it comes to purchasing it.
This can help you reduce the danger of losing out on the buyer to a rival seller, as well as speed up the closure of your final sale, ensuring that ownership is transferred smoothly and without any unexpected hiccups.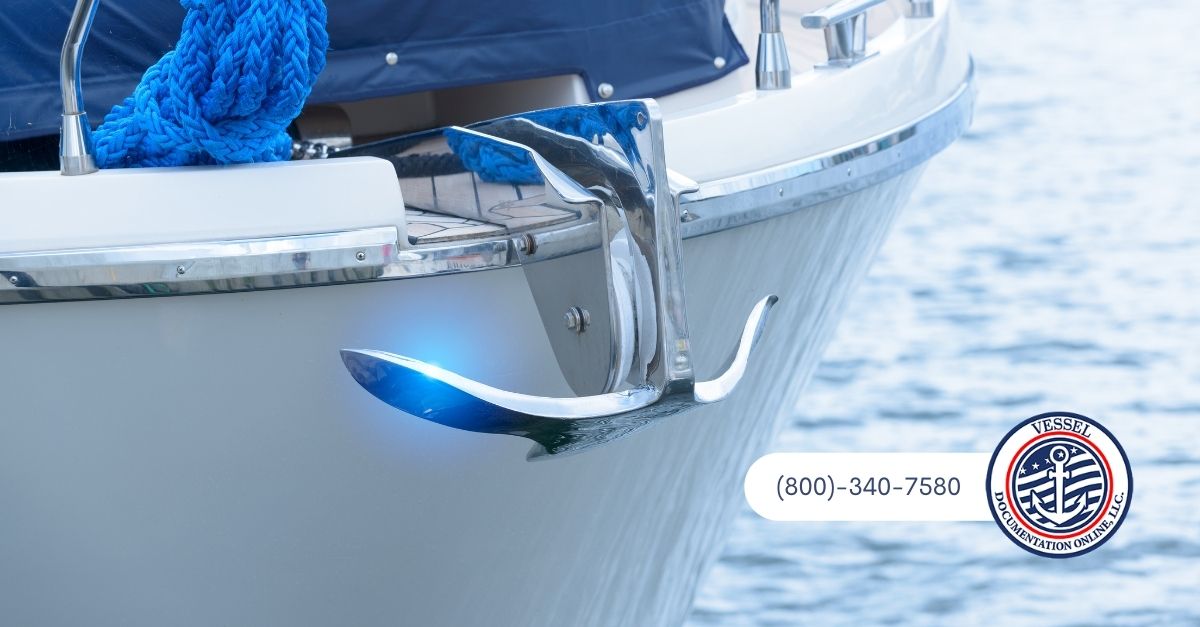 Bill Of Sale
If you're buying anything from a private seller, you'll need some legal vessel documentation that describes the conditions of the sale and transfers ownership.
When you're ready to sell your yacht, this is one of the most critical paperwork you'll need on hand. According to the kind of vessel, its size/weight, and its classification, a bill of sale may differ from state to state.
As long as you're aware of your state's legal obligations, it's always a good idea to retain a copy of the bill of sale on hand in case of any future problems.
As long as you include all of the information necessary by your state, you may create your template.
Bill of sale must contain the boat's description, the date and price of purchase, and both buyer and seller's signatures. Of course, an attorney may assist with this, but as a general rule, it must have these elements:
Vessel Documentation Warranty
In the case of boat sales, a warranty serves as confirmation that there are no pending claims against the vessel.
Still, the manufacturer's warranty accompanying the sale of a new boat sale of a used boat is often made on an 'as-is basis, which means that both the buyer and seller agree to conclude the transaction based on how the boat was in on the day of the purchase.
According to flsenate.gov, some purchasers may be concerned about the lack of security, which is why you may want to consider offering a warranty.
If you decide to give a warranty to your prospective purchasers, you will need to consider the conditions under which you are prepared to grant the guarantee.
Proof of Ownership or Boat of Title Document
Boat titles are possibly the most important documents associated with the vessel since they prove ownership and verify that the boat is legally registered and has not been stolen.
Generally speaking, most states in the United States demand a vessel's title, while others may accept a different proof of ownership document.
Selling a yacht to a buyer who lives in a distant state may need extra administrative labor. Certain jurisdictions allow boats to be operated with no title; nevertheless, it is a good idea to title your boat anyhow, even in places where this is permitted.
Why? It is because a title demonstrates that the boat does belong to you, and it will prompt many potential buyers to enquire about it.
It will also make it simpler for purchasers to sell their boats when it comes time to part ways with the vessel. It is generally more difficult for a new owner to file for a new title if they do not already have a current title.
Maintenance Records
When you own a boat of any kind, it is usually a good idea to keep meticulous records of your yearly maintenance.
You should add any painting, regular maintenance, and cleaning that you may have performed over the years. At the time of sale, the new owner shall get a copy of any maintenance records kept on file.
The larger the boat, the more excellent maintenance is required. It may be a significant factor in selling any vessel with a cabin interior, whether it's a cabin cruiser or an ocean-going motor yacht equipped with several appliances and onboard electrical equipment.
When you own a boat, it's often a good idea to keep detailed maintenance records. You should keep copies of any reports of your yearly maintenance and add any painting, regular maintenance, and cleaning that you may have done over the years. The new owner will get a copy of this record at the time of sale.