Sailing should be all about pleasure and relaxation, or just another way to generate revenue. Why should a ship's paperwork become a major issue? Learn what is USCG documentation, why do you need it, what are its advantages and are and where to get it.
You must carry the vessel documentation with you at all times. If the United States Coast Guard needs to verify your papers, you must hand them over to them. It's important to be a responsible boat owner and comply with the authorities at all times. Avoid fines and document revocation by doing the right thing.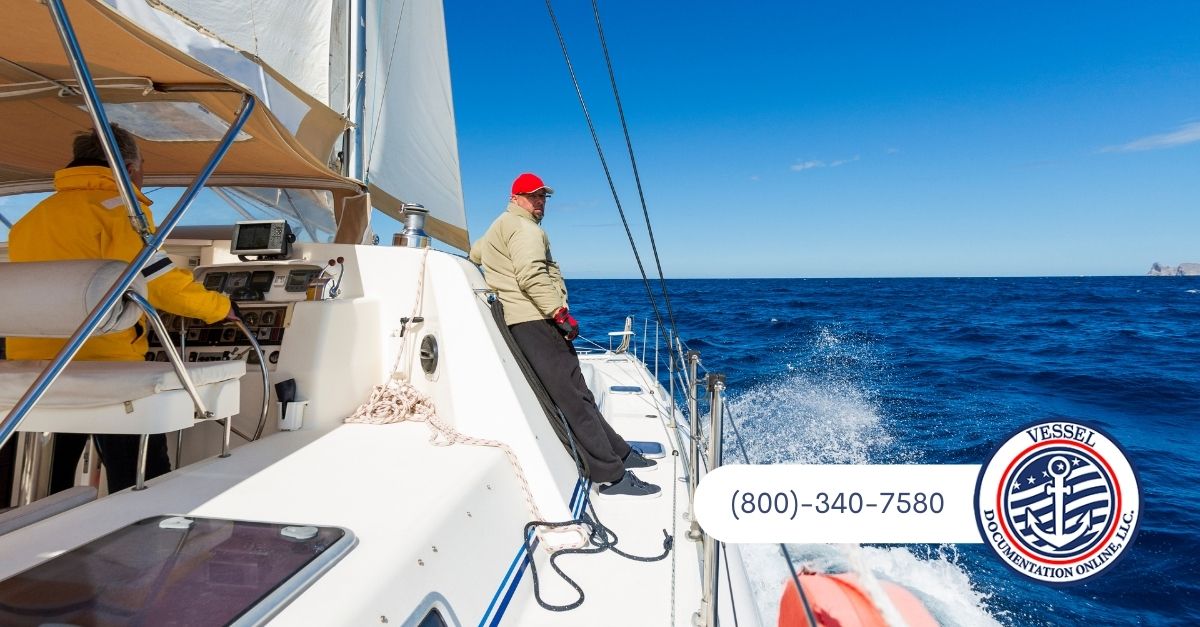 Definition of USCG Documentation
United States Coast Guard documentation is federal-level registration detailed in Title 46 CFR part 67 for vessels intended for commercial use such as fisheries, coastwise trade or transport, and also for pleasure boats that weigh above 5 net tons (26 feet approximately). It is one of the oldest forms of documentation in the United States, as it dates back to the 11th Act of the First Congress.
You can only apply for (or be eligible for if you own a recreational vessel) if you are a US citizen or if the vessel is fully owned by a US organization. If you are not a US citizen, you can´t engage in commercial activities nor you can apply for vessel documentation even if your recreational boat meets the measure requirements. Once the documentation process ends, you'll be granted a Certificate of Documentation.
Advantages Of Vessel Documentation
Besides allowing your ship to operate for commercial purposes, a national documented vessel has many important benefits. This is the main reason why so many recreational boat owners, despite documentation is not mandatory, choose documentation over state registration.
Sailing through foreign waters.

A US Coast Guard Certificate of Documentation is recognized universally by customs officials all over the world, as it is proof of the vessel's ownership and nationality. It also makes it easier to get clearance when entering and leaving foreign ports. It provides you with the protection and the status that comes from the US Government.

Ship financing

. Documented vessels are eligible for Preferred Ship Mortgages that can facilitate financing in case you need it. Most lenders will ask you to have a US Coast Guard vessel documentation, but even if they don't, you may still be able to negotiate better terms for financing if you get documentation instead of state registration.

Vessel marking.

Documented vessels are given an official number which remains during the whole ship's lifespan. Owners are required to place the number on the interior structure of the hull, which brings a more desirable appearance than the number of state registration. It is simple to have one number assigned for the duration of ownership that is accessible while aboard the boat.
How To Apply For Documentation
Now you know the most important aspects of documenting your vessel, it's time to get started. Look for the 'Initial' option on the main page or the tab on the left side of the portal. Our three-step online application process and SSL encryption allow you to get your documentation easily and safely.
If you have any questions, contact us whenever you need to. An operator will get back to you in no time.