The procedure of USCG documentation processing may be lengthy and time-consuming at times. According to americanboating.org, you will need to fill out a lot of paperwork, which will be sent to various individuals. Fortunately, our organization offers a simplified approach for assisting you through the paperwork process. Since 2008, Vessel Documentation Online, LLC has been offering USCG vessel owner's vessel documentation filing services.
Our employees have undergone extensive training to handle your submission quickly, accurately, and efficiently. Vessel Documentation Online, LLC guarantees that you will get timely service every time you submit documents to us. We provide several forms and types of vessel paperwork filing to meet the specific demands of our clients. For your USCG documentation to be processed by the Vessel Documentation Online, LLC, it must meet specific requirements. Here are the most important ones: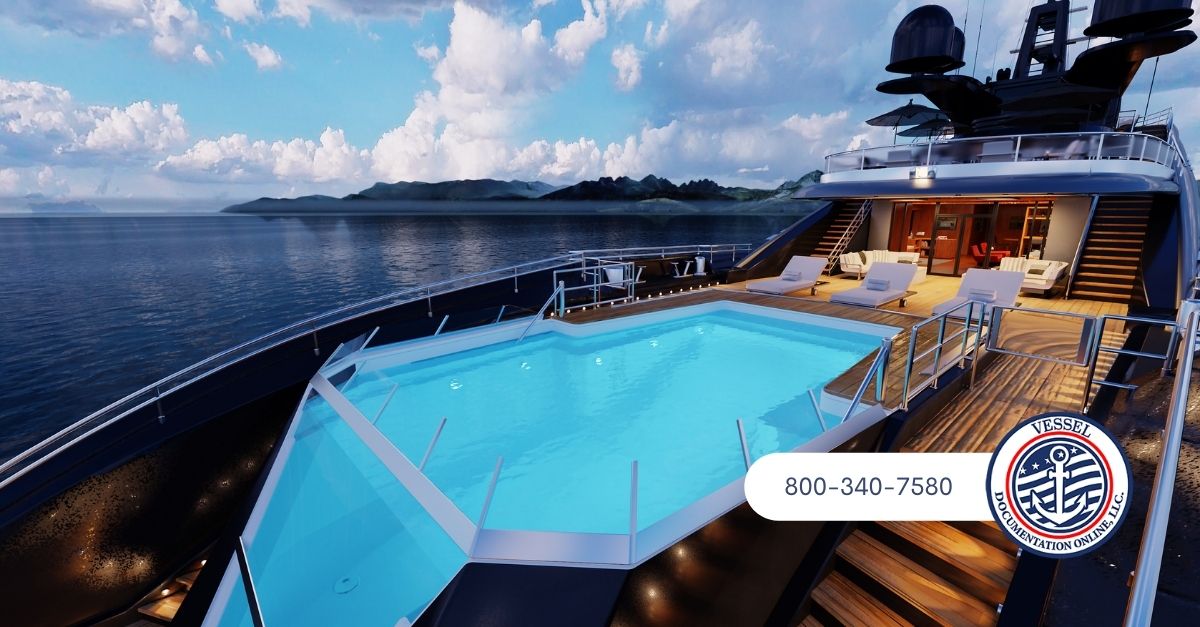 Your Vessel Registration Application Must Be Completed and Signed
 To ensure that vessel owners fully comply with all applicable regulations, the USCG will not accept any applications that do not include all required information. As a result, you must ensure that your application is complete and free of errors or omissions. Our checklist tells you exactly what you need to include in your application, and it requires that you check off each item as it is submitted.
As soon as our staff discovers an issue with the documentation, they notify and remind the vessel owner in writing. If this is not done, your approval letter will not arrive, so you'll have to resubmit your application. Our primary goal is to ensure that our clients receive timely and accurate processing and the highest level of customer service. In order to accomplish this, we have a thorough understanding of all applicable procedures and policies.
You Must Provide a Hull Identification Number (HIN) Or Other Unique Identifier, If Available
The U.S. Coast Guard assigns each vessel a nine-digit hull identification number (or HIN number). When it is painted or attached, it must be done such that no sections are concealed. You can't hide it under hull decoration. A vessel's name, logos, badges, and decals cannot be confused for the HIN, according to the standards for numbering a vessel. If you do not submit the HIN or another unique identifier, your application will be rejected. This is a widely accepted procedure to ensure the correctness of shipment records and thwart fraud.
The Signatures on Your Application Must Be Notarized
Obtaining notarization is necessary if your documents do not meet all U.S. Coast Guard regulations or do not have all of the required signatures. Notarization is a legal practice that assures that the information included in your application is correct and accurate. Having your application notarized will be pretty helpful if you ever need to explain a point or correct a mistake in your documents.
All signatures must be genuine and done under the penalty of perjury. As a result, if any of your signatures are not authentic and were not signed under penalty of perjury, the USCG will reject your application. Consequently, you'd be responsible for having the documentation redid (which would need the assistance of a third party) and waiting for clearance once again. This would create a delay in the delivery of your credentials and the possibility of financial loss.
You Must Include Copies of All Required USCG Documentation
While USCG documentation is a vital prerequisite to having your yacht up and operating under your command, it is not as simple as snapping a photo of the needed documents and sending it off to the Coast Guard. In order to verify vessel ownership, you must include all of the necessary documentation, such as the vessel's title, evidence of ownership, and, if available, a bill of sale and a builder's certificate.
In addition, you will be required to produce insurance details for your vessel to demonstrate that it is adequately covered. Unless otherwise specified, every paper supplied to us must fulfill these standards. If they do not, there is a significant probability that we will contact you to collect the necessary documents. You will also be needed to submit your documents during May and August unless otherwise stated. These are the only months during which the NVDC will be able to complete the USCG documentation for your vessel.
Does the USCG need paperwork from you? If the answer is yes, there is a significant possibility that you have previously attempted to discover a more straightforward and more efficient method of doing so. In order to submit your paperwork to your local USCG office, you've undoubtedly discovered that you need a lot of time and patience. That's why we're here to provide a hand. We make it easy for you to send us your documents, and we promise that they will be processed quickly and correctly every time. For additional information, call us right now at (800) 340-7580.