Are you a vessel owner required to do a USCG license renewal shortly? If that's the case, you're lucky since this manual will provide you with all the information you want on the procedure. We will give information on what documentation and costs are required in renewing your license, as well as recommendations on how to prepare for this process. The chore of renewing your US Coast Guard license is essential; if you have this guide by your side, the process should go well. Renewing your license could initially seem overwhelming, but with five easy steps, you'll be well on your way!
Familiarize Yourself with The Regulations
You should always be familiar with the rules and laws when you accomplish anything. This is the case regardless of whether you have previous sailing experience; nonetheless, it is particularly important to keep this in mind when engaging in the activity for the first time. After obtaining a USCG license renewal, it is easy to get careless about what needs to be done to renew it in the future.
This results in issues that might have been avoided if you had taken the time to read the new rules and go through the application procedure before you submitted your application. Because the Coast Guard often revises the laws that they have in place, you must remain current in your knowledge. Making sure you are informed of the changes, even if the majority are small or administrative, can help you avoid missing anything important or incurring unanticipated costs.
Gather Your Documentation
When it comes time to obtain a USCG license renewal, you will need to compile all necessary documents. For the Coast Guard to process your paperwork, you will need to provide evidence of your citizenship (such as a passport), proof that you have completed boating safety courses, information about the insurance policy that covers your boat, and any other documentation that the Coast Guard may require.
Before seeking to renew your license with the US Coast Guard, you need to make sure that everything is current and accurate. You may access them by selecting the "license renewal" button at the top of your USCG License Center screen or clicking on the link provided above. This will include verification of experience, evidence of citizenship, a medical certificate (if required), and other documents as necessary.
Complete The Application Form
You are required to complete the USCG application form before you may get a USCG license renewal. This form may be accessed online and is extremely straightforward to fill out. You may complete it online and then electronically send it without having to print it out or send it in the mail. All you have to do is fill it out online. Before you can send in your application, the applicant must fill out each of the areas on the application form, including the ones for your name, address, and Social Security number. After completing those steps, the US Coast Guard will provide you with an identification number. After obtaining this ID number, you must take extra precautions to ensure it does not slip your mind.
Pay The Fees for The USCG License Renewal
If you are well-prepared and know precisely what steps to take at each stage of the renewal process, it will go by quickly and easily. To be qualified to obtain your new document, you must pay the renewal price associated with each license, according to texas.gov. The cost of renewing a USCG license varies over time; thus, it is important to check the USCG website for the most up-to-date information. They may also change depending on whether you want to renew your license over the mail or through a service such as the National Maritime Center, which the Maritime Administration runs. Before settling on a specific strategy, those with more than one license should familiarize themselves with the US Coast Guard's policies on stacking licenses.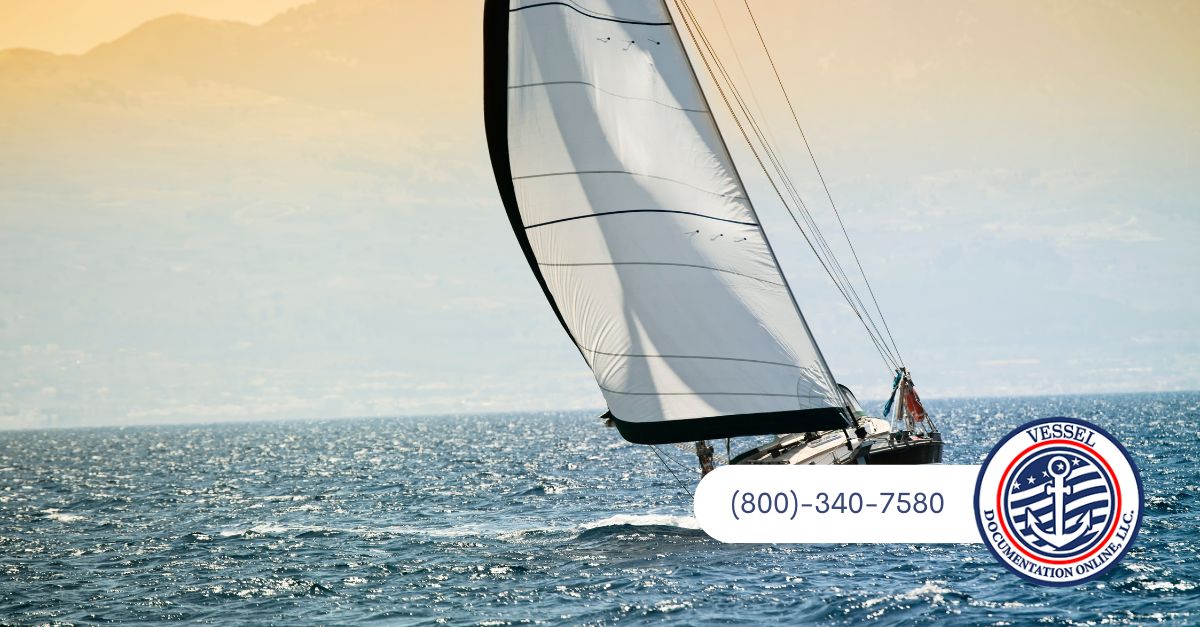 Wait For Your New License to Arrive in The Mail
The last thing to do is to keep an eye out for the physical license that will be sent to you by the government in the mail. Nothing has to be done on your end until after it has arrived. A letter including instructions on keeping your records up to date will be sent to you by the Coast Guard only a short while before that event occurs. It will inform you of the websites you can use to register your renewal and pay for it, the date by which this must be completed, and the amount of time left before you are required to have your new license (usually one week). It may be many months before you notice that your USCG license renewal is approaching and that you need to renew your boating certificate to continue operating a vessel legally.
If you're a captain of a U.S.-documented vessel, you must do a USCG license renewal every five years to stay at the helm. Renewal is a process that takes several months and involves completing certain forms and documents by both the captain and their employer. The good news is that services are available to help you through this process, so it doesn't have to be a headache! To ensure you're doing everything necessary for a smooth renewal, contact the U.S. Vessel Documentation Center at (800) 340-7580 for more.