Some time ago, you applied for your certificate of documentation. Maybe it was your initial if it was the first time. Perhaps it was your United States Coast Guard USCG renewal, if you remembered on time. Or, there is a chance as well, that it was your reinstatement of the documentation you had to process if some time had passed since your expiry date. In any case, this article will explain the differences between one and another and where to get both of them.
How Much Does My Certificate of Documentation Last?
Let us start first by defining what is the documentation to renew or reinstate. If you have been in the boating world for long enough, then you must know we are talking about the Certificate of Documentation of the United States Coast Guard (USCG). If it is the first time you are getting this document, then it is called the initial certificate of documentation. You will notice boating websites refer to it as the initial or the CoD.
This document will last one year before its expiration if you are registered as a commercial vessel. If the purpose of your boat is recreational, then its registration will last 5 years: from 2022 it is no longer possible to renew the certificate each year.
When is the Best Time to Renew your Certificate of Documentation?
The USCG renewal can be submitted at any point while your CoD is still valid. Keep in mind two things:
If you renew the document 60 days before the expiry date, then this one will change, therefore you would be "giving away" some days to the USCG for free.

If you renew the document up to 30 days after the expiration date has passed, you would be incurring a late fee.
As conclusion, the best time to process the renewal is in the two previous months to the expiry date. Give yourself at least three days to the courier to process the documentation as well! What happens if you are over the 30 days of the expiry date? Let's find out!
When Do I Need to Reinstate my Certificate of Documentation?
If you are over the 30 days of the expiry date, then you must know it is no longer possible to renew your documentation: you need to go through a whole different process. This process is called reinstatement, and it basically returns the vessel to active status. Keep in mind that this document allows no changes to be made to the document other than the owner changing his or her address.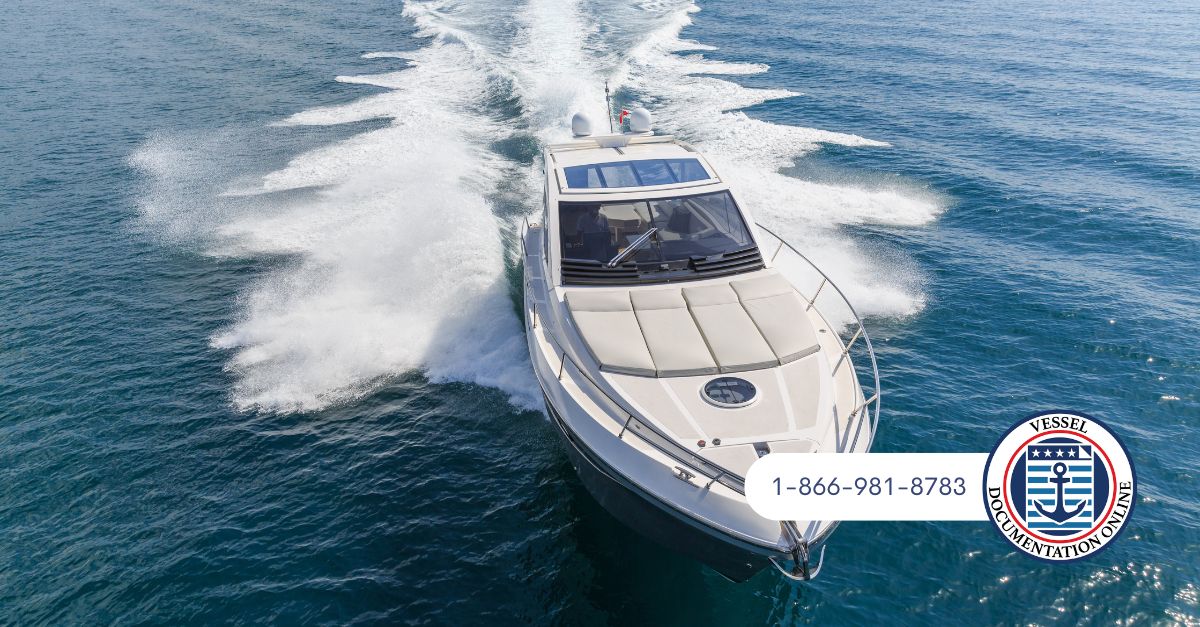 Reinstatement and Renewal Made Easier
As you can imagine, all of this documentation is available at the US Coast Guard website. On their page, you will notice you can download the forms you need, print it out, fill it up and send it via postal mail.
Of course, you may not have the time to do this, and that is when Vessel Documentation Online comes into place. We are a third-party agency that gives you the possibility of processing all of your documentation, like USCG renewal or reinstatements, online. Our fully encrypted website allows you to complete the forms from the comfort of your own home. Furthermore, it reduces the chances of a mistake from happening, given that you will have an extra pair of eyes overlooking your documentation.
Just look for the correspondent form at the left side of our page, complete it and let us do the rest!