The coast guard documented vessel search includes information on the United States Coast Guard's vessel documentation standards and the procedure for registering a vessel.
Before you utilize your boat to generate money or apply for credit, you must first ensure that it is registered with the United States Coast Guard.
A hull's documentation is a seagoing document that licenses and grants authorization to the hull's owner to operate the vessel.
This is distinct from registering your boat with the Coast Guard or registering a vessel with the appropriate state agency in your area.
Registration with the coast guard is not something they do; instead, it is a statutory requirement. In addition, you are obliged by law to register the ownership under Title 14 Section 95.26 of Title 46—Shipping – Chapter 2, which is a component of the paperwork.
Here, I'll walk you through the process of doing a USCG vessel search step by step.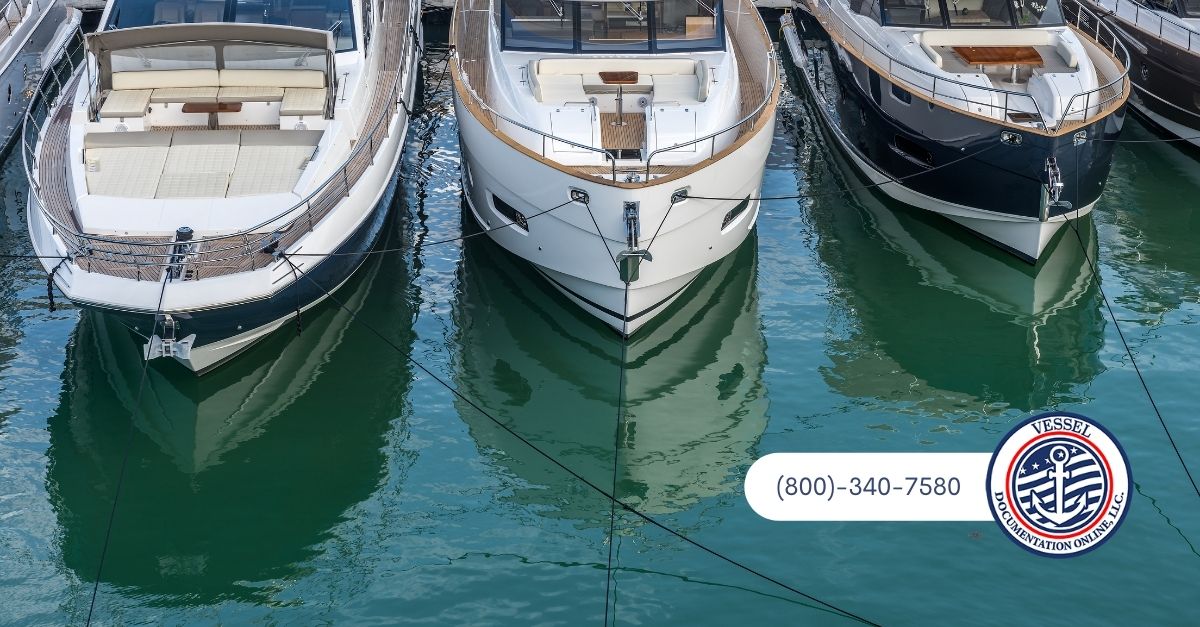 Conduct an Officially Documented Vessel Search by the Coast Guard
With a used boat, you'll be able to enjoy days of sailing and sunbathing. A ship that lacks legal documents or has liens linked to it makes such times more challenging to relish.
So, before making a final selection, experts recommend that purchasers do a Coast Guard documented vessel search.
You may find out whether the boat's paperwork is active and if there are liens against it by doing a Coast Guard documented vessel search. Don't risk your money on something you don't understand. Please search for the product first, and then purchase it.
Just go to our Renewal page if your search yields a result indicating that the paperwork needs renewal. On the other hand, the seller must take care of any liens before closing the sale.
If you acquire a boat with liens on it, you'll be stuck with the debt even after paying for it. Check the boat's title to make sure it's clear.
Our goal at Vessel Documentation is to make boat documentation as simple as possible for our customers.
How to Look For Vessel Documents in a Simple Manner
Visit our Maritime Documentation Center when you're ready to do a vessel search, and you'll be able to do it quickly and easily.
Input the vessel's official United States Coast Guard (USCG) number or its name to begin your search, and we'll give you a boat history report that has all the information you need to make an educated selection.
Because we get our information straight from the United States Coast Guard database, you may be sure to use official information.
Please keep in mind that the USCG database is updated every quarter; thus, we cannot guarantee the correctness of the results of your search.
Many of you are undoubtedly unfamiliar with the advantages of Coast Guard vessel documentation, or at the least, do not recognize its importance.
There are three instances where you may wish to take pictures of your recreational boat to protect it.
According to your plans, you intend to utilize your boat on international seas.
A Certificate of Documentation is globally recognized, and it makes it considerably simpler for an American vessel to enter and exit other ports than it would otherwise be.
 You do not want state registration numbers shown for purely cosmetic reasons.
A verified vessel does not have state registration numbers displayed on its hull. Instead, they must prominently show their name, hailing port, and other pertinent information, and they must adhere to Coast Guard lettering rules.
You have chosen to finance your yacht, and the bank has requested vessel papers from you.
Since documented boats qualify for preferential mortgages and the Coast Guard is prohibited from making changes to paperwork (e.g., changing vessel ownership) without the lender's approval, lenders will usually demand suitable vessels to have documentation.
Is It Possible To Have A Yacht That Is Both Titled And Documented?
No, a state may not provide a title to a vessel that has been recorded. On the other hand, some states may require documented boats to retain their state-level registration to operate.
Regardless of whether or not their vessel is registered, all vessel owners must comply with state regulations and pay any appropriate state taxes.
Under a federal statute known as the "Hull Bill," a state may not issue a certificate of title for a vessel that has been documented, according to flsenate.gov.
Boat owners may be interested in two forms of registration: boat title registration and boat documentation registration.
Boat registrations by title and paperwork are two distinct types of boat registrations and need two different procedures.
Boat owners may find it beneficial to understand the differences in the title and paperwork alternatives available.