If you have been wondering about what you need to do when you want to get your United States Coast Guard (USCG) for the first time you have come to the right place. This article will explain to you the steps you need to take to get your initial vessel documentation, when you can choose to get it and when you have to obtain it regardless if you want it or not. Stay with us while we shed some light on the matter!
What is the US Coast Guard?
To begin with, let us start with a definition. The US Coast Guard, is the governmental office in charge of the administration of maritime activities. In other words, "The Coast Guard is the principal Federal agency responsible for maritime safety, security and environmental stewardship in US port and inland waterways, along more than 95000 miles of US coastline, throughout the 4.5 million square miles of US Exclusive Economic Zone and on the high seas."
As such, the guvernamental agency requires every vessel used for commercial purposes and with a net weight over 5 tons to be registered with them at a federal level (regardless of their state obligations: they still need to comply with their respective state department). In other words, this means getting their initial vessel documentation. The recreational vessels over the same tonnage, however, can decide whether or not they want to be USCG-registered.
Why would a recreational vessel choose to be documented with the federal agency if they are not complied to? That has an easy explanation: Boats registered with them, have access to preferred ship mortgages, can choose to display their name and hailing port instead of their official numbers and, when traveling internationally, it is simpler for them to enter and leave foreign ports.
Getting your Initial Vessel Documentation for the First Time
Now that you know if you need to get the initial vessel documentation and why you would choose to do so if you are not mandated to, it is time for us to explain how to get it. One option is to go straight to the source and get the document from the USCG website menu. Once there, you will be able to download the form, complete it either manually or electronically and send the document via regular post to their offices. A different choice is to do it with Vessel Documentation Online LLC.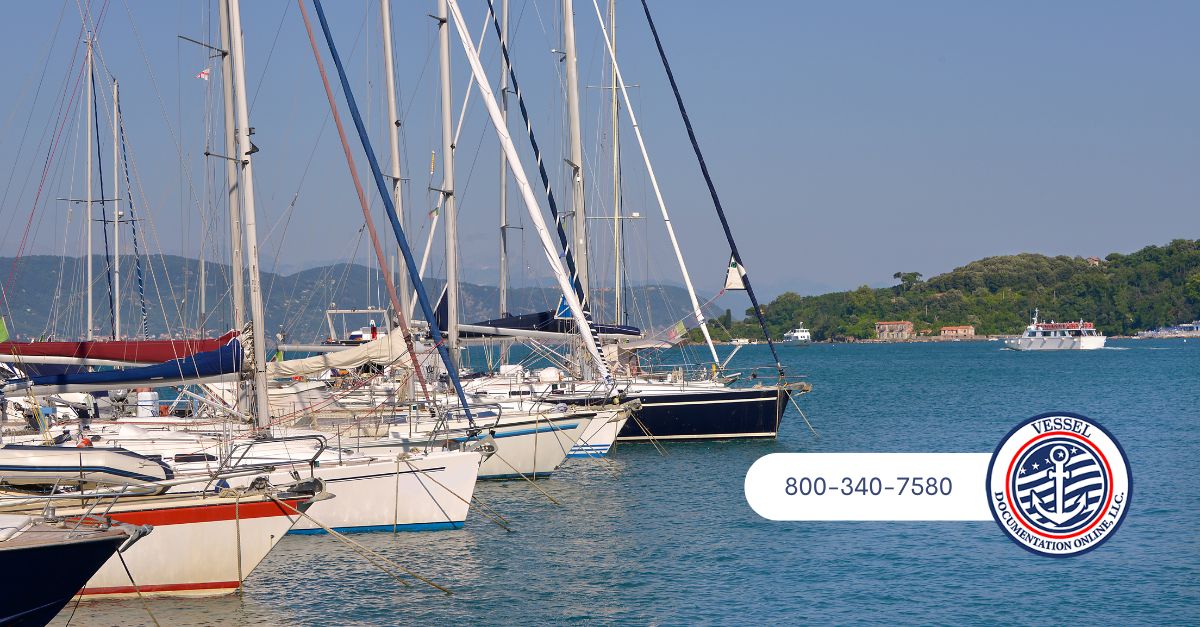 Vessel Documentation Online LLC
Vessel Documentation Online LLC. is a third party agency that specializes in every type of vessel documentation, while we allow you to fully process it from the comfort of your own place. At our website, you only need to check the different forms you have access to, on the left side. Once you have selected "Initial" that is the form you need for your "Initial Vessel Documentation". Keep in mind that you will only be able to use this form if your boat has never been documented with the USCG before.
The process is pretty straightforward. You will be asked some details about both yourself and the vessel along with the primary use from the boat. We will then process the information to the USCG and send it to you once it is finished. Contact us for any other questions you may have!