Do you have a vessel that was manufactured somewhere other than America that you still want to use for commerce in the United States? Does it feel like there's no way to use a foreign-built vessel to make money? As you probably know, a vessel can only be documented if it's owned by an American citizen, manufactured in the United States, and measures five net tons. As you also probably know, there are exceptions to many rules. You can still get US Coast Guard vessel documentation for a foreign-built vessel in the form of the MARAD Waiver (in special circumstances). 
MARAD Waiver Requirements 
You may already know that vessel documentation was one of the very first acts of the First Congress of the United States. Another later implemented act, the Jones Act, contains the "Passenger Vessel Services Act" which makes it possible for some vessels to be able to waive the US-built requirement. Some things to keep in mind: you, the owner, must be a citizen of the United States. Also, the vessel has to be at least three years old. If it's any newer than that, then you can't apply for this waiver.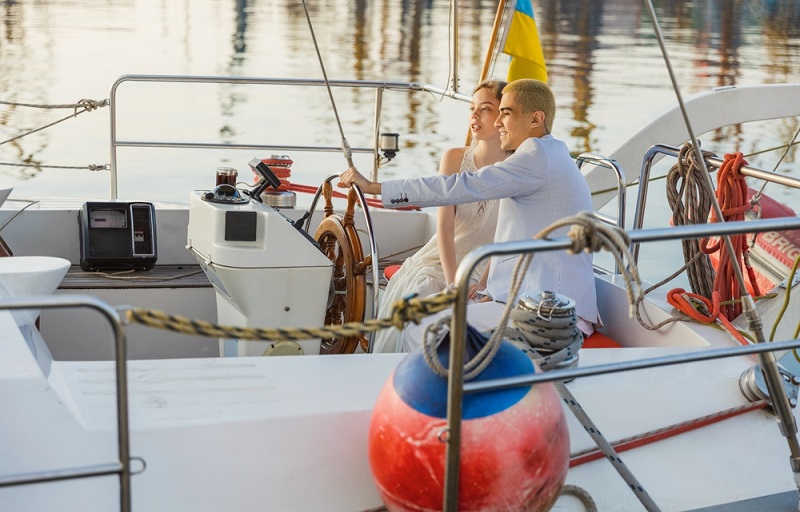 How You Can Use Your Vessel 
Beyond what's stated above, there is one more requirement for the MARAD Waiver: you can only use the vessel to carry passengers. Specifically, you can only carry no more than twelve passengers at a given time when in service. That means you can't use it for commercial fishing (but you can use it for recreational fishing, having a good time fishing with friends, etc.) You just can't sell any of the fish you catch.  Additionally, you can't use it for salvage, you can't use it to tow anything, nor can you use it for dredging, etc. CArrying up to twelve people at one time – that's what you can use your vessel for. 
What to Do Once You've Applied for the Waiver 
For most people who avail themselves of the MARAD Waiver, it's just the beginning of their vessel documentation journey. Typically, what they then do is to file as a "coastwise trade endorsement as a passenger vessel." Specifically, you should do that as long as your vessel measures more than five net tons. If so, then you can find all of the vessel documentation you'll need right at our site. 
A Home for Coast Guard Vessel Documentation 
It's important to note that the MARAD Waiver is merely a waiver of the American-built requirement. It is not a waiver of any vessel inspection requirement, any other Coast Guard vessel documentation requirement, or the like. It's also important to note that this is just one of the forms that you can find and file at our site. Beyond the MARAD Waiver, you can file your initial documentation, its renewal, even get it reinstated if you've missed the deadline, all right here. To see which forms of vessel documentation are right for you, come to our site.