Have you grown tired of searching the web for hours trying to find the USCG documentation you need to deal with your vessel's paperwork? Not only that: once you have found what you are looking for, then you have to take the time to fill in endless forms and deal with the correspondent authorities. 
Take a deep breath and relax, because those days are over! Bookmark this website because every single USCG documentation is here!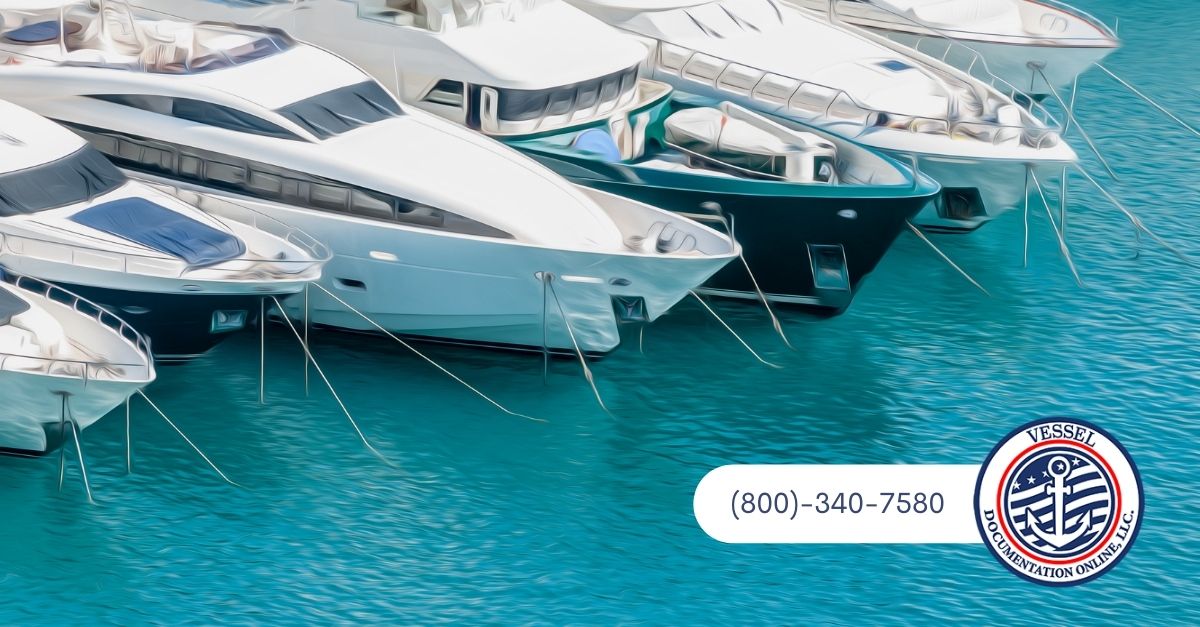 See All The Forms We Provide
At US Vessel Documentation Online, we know how annoying and time-consuming getting the proper documentation to legally operate your ship. After all, you acquired a boat to enjoy sailing, not to sign papers, right? Worry no more. Is it renewal or asking for a copy of your Certificate of Documentation, you can find the right form here. Take a look at the USCG documentation forms available to process:
Initial

: registering your vessel for the first time? Keep in mind you have to be a US citizen and the ship must measure over 5 net tons (25 feet approximately).

Renewal

: if you are still within 30 days of your Certificate of Documentation's expiration date, then this is the form you need.

Change of address

: the name itself explains it all. Complete this form if you are moving from the original address you registered the first time.

Transfer

: this is the form you need when passing the ownership of your vessel to another individual, company, or trust. Satisfy any mortgages the ship may have to apply for transferring the Certificate of Documentation.

Reinstatement

: couldn't apply for renewal? This form allows you to return the vessel to active status if the Certificate of Documentation expiration date has been over 30 days.

Certified Copy

: it allows you to order a certified copy of the vessel's Certificate of Documentation.

Replacement

: you can ask for a replacement certificate of the vessel's Certificate of Documentation if you lost it or it has been mutilated.

Deletion

: need to delete the vessel's documentation from the US Coast Guard registry? You are entitled to apply for it if you are the ship's owner, or someone else can do it on your behalf.

Abstract of Title

: learn all the information you might need from a ship before buying it, such as its manufacturing year, previous owners, recorded mortgages, and else.

Satisfaction/Release of mortgage/lien

: this form allows you to apply for the satisfaction of mortgage.

Preferred ship mortgage

: you can apply for a preferred mortgage to be recorded against a vessel that is under

USCG documentation

.

Notice of claim of lien

: you can record a claim of lien against a vessel registered under

USCG documentation

. Some maritime liens may be hidden or secret, and may not appear in the US Coast Guard registry. Private counseling is suggested.

Change of vessel name/hailing port

: use this form if you need to change the vessel's name and or port.

Change of endorsement/trade indicator

: this form allows you to apply for a vessel's change of endorsement and/or trade indicator

Foreign vessel title search request

: you can ask for a vessel from another country to be found in the registries. Processing times may vary depending on the country.

Marad small vessel waiver

: this form allows for certain foreign-build vessels to gain a waiver of the U.S.-build requirement to conduct limited commercial passenger operations in the United States.
Start Processing Your Forms Right Away
The US Vessel Documentation website is designed to be used easily and safely. Our new SSL encrypted online vessel documentation submission portal protects your information at all times.
Contact us if you have any questions!