Knowing how to perform a US Coast Guard documented vessel search can prevent a few headaches, and it can be done at our site. Vessel Documentation Online will allow you to search for what you are looking for while your details are kept secure given that our platform is SSL encrypted. The database we generated is a resource available for everyone, easily accessible to you by just entering the HIN and the official number of the vessel you are looking for. Read on and find out some other details!
What Details you Need for the Search
Using this tool, users will be provided with the information available at the National Vessel Documentation Registry. This will prove really helpful for those who are interested in acquiring a used vessel, as they will have access to information about the legal ownership, mortgages, and lien claims from the unit they are trying to buy.
To do the Coast Guard documented vessel search you can add either the Hull Identification Number (HIN) or the official number (the number that was awarded to the vessel when it was registered with the USCG). It doesn't matter if you write them in capital letters or lowercase.
In some cases, the results obtained may not be updated. That happens because some vessels' files might be inactive for a long time. So, even though the query will help you, perhaps it would be a good idea to get an abstract of the title where the information will be even more thorough. 
Information you Can Obtain From the Query
Generally, the Coast Guard documented vessel search will give you the following data:
Ownership information

Preferred mortgage fillings

Lien claim notices

Supplemental date
You need to keep in mind, as well, that the information that will come up after the search will only reflect the information affecting the vessel at a federal level. This means that the watercraft you intend to buy may be affected by recordings on foreign registries or even local states. The information obtained, however, shouldn't be taken as conclusive evidence of ownership, especially in cases in which the vessel has hidden claims.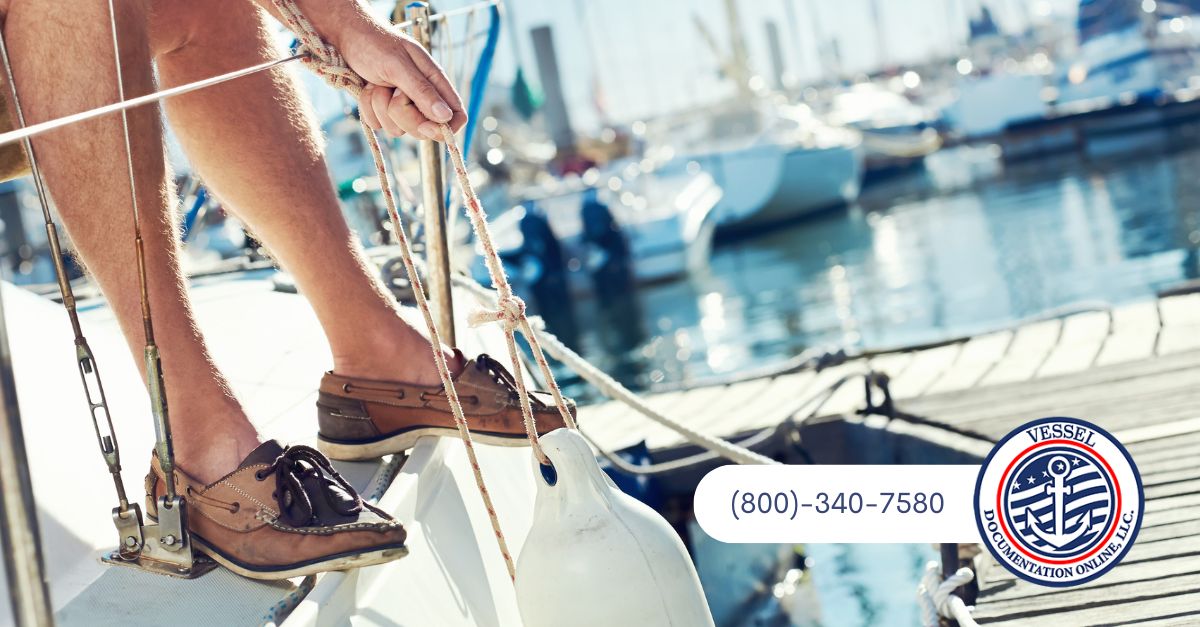 Coast Guard Documentation Vessel Search Easily Accessible
Not only the Coast Guard Documentation vessel search can be conducted at our site. In fact, you have access to any type of boat documentation. The abstract of the title, as we said before, can be really useful as it is a formal document that will contain the information or record of all the details submitted to the USCG for a particular vessel. This information will aid you in finding the title.
In addition to that, your details will be kept confidential given that the platform from our website, Vessel Documentation Online, is SSL-encrypted. Other than that, it allows you to have access to the paperwork from the comfort of your own house, and to have someone from our experienced staff overlooking your documentation. Contact us today and we will clear any of your doubts!