Are you trying to learn how to conduct a Coast Guard documented vessel search? Vessel Documentation Online has you covered. On our website, you will be able to find the document you are looking for in a matter of minutes with the help of our query tool, designed specifically to be user-friendly. Additionally, once your search is complete, you can also process the documentation you need for your boat, like a transfer of ownership or abstract of the title. The search engine, however, will provide you with some basic information on the vessels, like ownership and registration data. Keep reading if you want to find out any more details about the query system!
How to Conduct your Query
Many people consider their boats -and with reasons in their favor- an important part of their lives. An easy-to-use database to perform the US Coast Guard documented vessel searches you want would prove to be a helpful tool for them. This tool will be used to get comprehensive information the Coast Guard has on vessels that at some point were registered within their administration, and will gain you access to historical data and images from this documentation.
That is the reason that made us create the search tool system that gains you access to the USCG registry. Once you are ready to perform the search, that can be done both at the USCG website and our own query system, Vessel Documentation Online, it is only a matter of minutes. Let us guide you through the information you will need to provide to be able to have access to the details you are looking for. 
Information you Need for the Coast Guard Documented Vessel Search
I will cut straight to the chase: to be able to conduct the Coast Guard documented vessel search you will need to enter the vessel's official USCG number (or name, if applicable) or the HIN number. This will gain you access to the boat's history reports and may help you make an informed decision about the craft.
Given that our information comes straight from the source (the United States Coast Guard registry) you can have the peace of mind of knowing that the accessed data is official. We update the details quarterly, so if any information doesn't come up, it will be a matter of waiting a few days.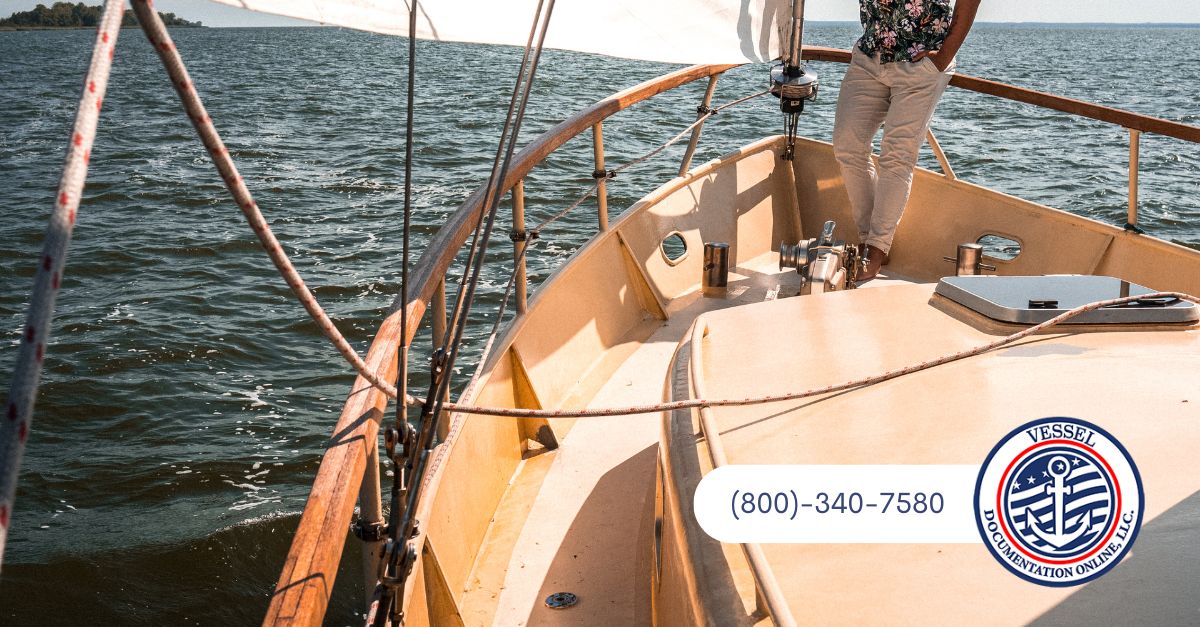 All of Your Forms in One Place
Even though the data you are accessing is official, keep in mind that you can't just print the obtained information and take it to the USCG. There are certain documents you may need to support the paperwork you want to get like abstracts of title, bills of sale, the satisfaction of mortgages, etc. Fortunately for you, all of them are readily available at Vessel Documentation Online.
We are a third-party agency that specializes in any type of boat documentation. We allow you to process them online instead of having to do it through the postal service. Your details are kept secure given that our platform is SSL-encrypted, and you also have someone from our experienced staff overlooking the documentation you submitted to avoid any possible delays in the process. Contact us today in regards to any of these matters and we will be happy to assist you!