When you register your boat with the United States Coast Guard, it's given a unique number that identifies it. While this number will stay with the boat, even if it's sold, the name of the boat and its hailing port can be changed. Rules for Changing name of boat and hailing port can be a bit overwhelming, but this guide will help you understand the process so you can get it done quickly and efficiently. Remember that properly documenting your vessel is a federal requirement so being sure it's correct will save you a lot of time, trouble and even money.
What Does it Mean to be a Documented Vessel?
A documented vessel is one that it registered with the United States Coast Guard, rather than being registered in the state. However, you can register your boat in both locations. Commercial vessels with a volume of 5 net tons or more must be registered with the US Coast Guard. Pleasure boats of at least 26 feet in length and a volume of 5 net tons must also be registered with the USCG. Upon registration completion, your boat will be given its identifying number. 
Where is the Name on a Boat
There are regulations regarding putting the name on a boat. If your boat already has a name that you are keeping, chances are it's already displayed in the correct location. However, if you plan to change the name, you will need to know how and where to do so. Most importantly, the name must be displayed on the hull of the boat and must be easily visible. Some types of boats also display the name on both sides of the bow or stern. 
Where is the Hailing Port on a Boat?
Like the name of your boat, its hailing port must also be displayed somewhere visible on the exterior or the vessel. However, you can't put it just anywhere. The hailing port must be in a visible location on the stern or both sides of the watercraft. It can also be marked on the hull. In both locations, the hailing port must be easy to read and be large enough to be seen by other boaters. 
What is a Hailing Port?
This is the port from which a documented vessel originates. This is often where the owner or managing agent of the boat lives but doesn't have to be. Your hailing port can be anywhere and some boat owners choose states with regulations they can adhere to, while others choose a place where they use the boat to a large extent. Wherever your hailing port happens to be, it is required by the United States Coast Guard to have your hailing port displayed on the stern of your boat. You can liken the hailing port as the home for your boat.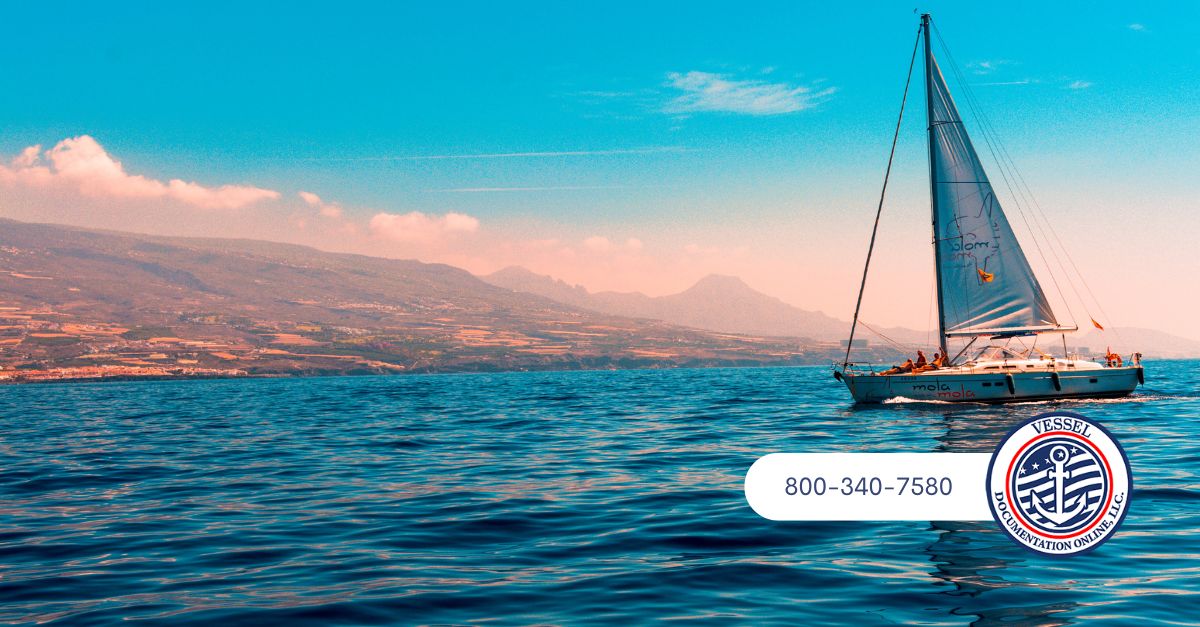 Do you need help or have questions about the rules about changing name of boat and/or hailing port on documents? You know it's important to have your vessel properly registered with the United States Coast Guard and US Vessel Documentation Center can help. Contact us today for the assistance you need in facilitating the entire process.