Are you planning on taking your vessel out on the water this summer? Are you concerned that your boating documents may expire before you can enjoy a summer of boating activities? If this is the case, you should take action right once to ensure that your USCG documentation is in order. It is possible to assure that your vessel will conform to all applicable requirements, and you can operate it for recreational purposes until the proper time for its next inspection by renewing your vessel documentation in advance. Contact Vessel Documentation Online, LLC now to learn more about what documentation you'll need to have reissued and how we can assist you in getting them ready for the summer of 2022 season! Here are the benefits of doing so in advance.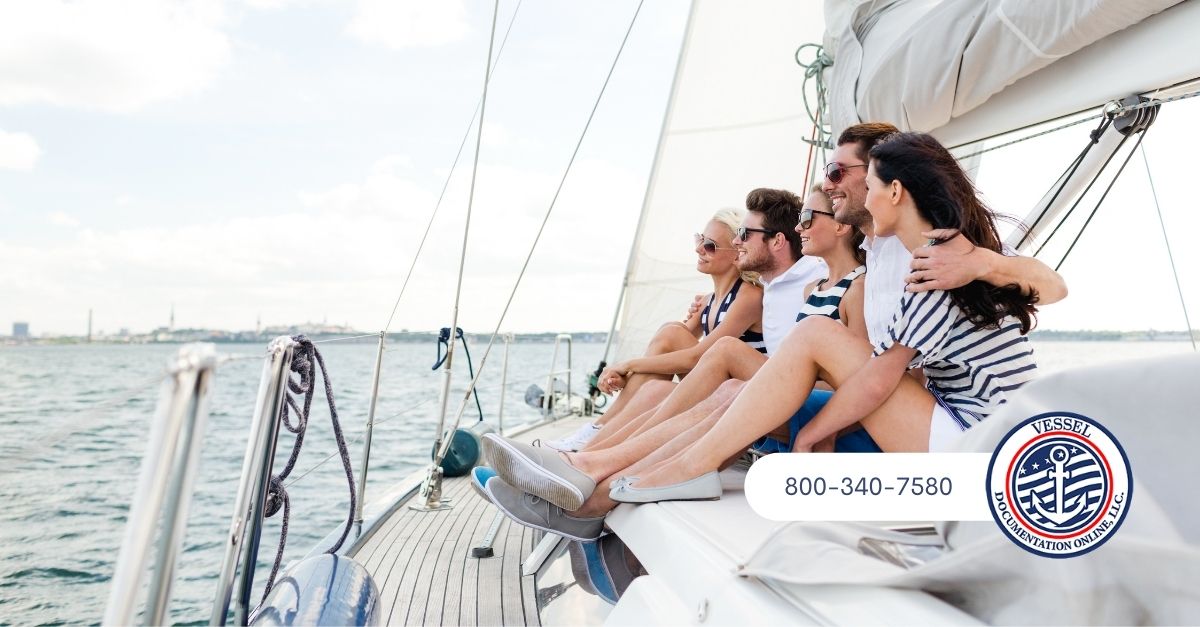 Increased Efficiency
Homeowners across the country are starting to think about their summer vacations now that it is just around the corner. Boats can be an excellent way for families to enjoy time together in the great outdoors according to state.gov. For safe navigation, vessels must comply with all applicable laws and rules. As a marine professional, you know that staying up to date on the most recent USCG regulations is critical to your success in your field.
After all, how would you feel if you found out that your documentation was due to expire the following year at the end of the summer boating season? That was such a letdown! During the busiest time of year for boating, why do things like this always occur? Wouldn't it have been easier to get your paperwork a few months earlier? The answer is obvious. Getting your paperwork in order ahead of time is the only thing you need to do!
Reduced Stress
Preventing last-minute surprises is easier when your USCG documentation is up to date. Summer boating can be a relaxing experience, but the time spent preparing for it should not be. When you work with us, you can complete all the necessary paperwork in advance, reducing the stress and time you'll have to put into renewing your license.
Waiting until the summer to renew will only add to your anxiety, so do it now and rest easy knowing that you fully comply with all USCG rules. In addition to reducing stress and waiting around for seasonal services, renewing ahead of time can also save you money by preventing unexpected increases in renewal paperwork or fees, allowing you to make improvements before the costs go up, and avoiding approval backlogs. Additionally, there will be three months of reduced staffing at the regional offices beginning on June 1, 2020, resulting in longer approval times.
Prevent Penalties
It's always a bad idea to pay a fine and miss the season, which will almost certainly result in you losing your deposit if you do so. Thanks to various options, you may renew your documents before their expiration dates to save money. Renewing the certificate permits you to continue operating your vessel as if it has already been restored by the US Coast Guard (USCG). These documents have a reduced validity span of 23 months, which implies that they may only be used to assign the same name to another certificate or permission. Until the official expiry date of your existing registration, you may request this document. If you don't renew on time, you might face a fine or forfeit your deposit if you can't find a period that works for both parties.
Peace Of Mind
What if you could have the assurance and knowledge that your USCG papers and associated formalities (for example, manning documents) are up to date and in conformity with the most recent regulations? Recognize that you can avoid possible penalties and possibly prevent your yacht from being impounded. While the obsolete information contained on the print editions of the USCG documentation renewal forms is adequate to meet the criteria when applying for renewal online, it is not sufficient when filing for renewal offline. In order to ensure that you are up to date, complete, and compliant, you should renew at least 45 days in advance. This will give you adequate time to acquire the necessary documents, have them examined by an expert, and finally submit your renewal application before the deadline.
Finally, boaters may find it helpful to renew their USCG documents ahead of time. A few of its benefits include putting your paperwork in order before the boating season and less time spent dealing with paperwork. Your vessel documentation renewal application will be processed digitally at no extra cost to you by our team of specialists. Find more about the renewal procedure and how Contact Vessel Documentation Online, LLC can assist you in preparing for summer 2022 by calling +1 (800) 340-7580 now.